About
Bold Ventures
Bright Future
---
OS Fund invests in entrepreneurs commercializing breakthrough discoveries in genomics, synthetic biology, artificial intelligence, precision automation, and new materials development.
We never look to invest in a single molecule, model or algorithm. We instead seek out enabling technologies and the platform they power. The companies we believe will be disproportionately successful are building tools that lower barriers to discovery in our specific areas of focus, helping decrease the overall risk of pursuing breakthroughs in the process.
Our portfolio companies develop their own IP to bring technologies to market that solve real-world challenges. They also have a business model that enables further discovery not just for themselves but for the surrounding ecosystem too. When these characteristics are present, we invest with high conviction early in the company's life, and remain closely involved thereafter.
We partner with entrepreneurs who are working towards quantum-leap discoveries that promise to rewrite the operating systems of life.
Never in the history of mankind has the gap between imagination and creation been so narrow. With our new and powerful tools of creation including 3D printing, genomics, machine intelligence, robotics, software, synthetic biology, and others, we can now create the kind of world we could previously only dream of. Where da Vinci could sketch, today we can build.
OS Fund was officially launched in late 2014 but its roots began even earlier. In September 2013 Bryan Johnson had just closed the sale of his company, Braintree, to eBay/PayPal. Fuelled by a promise he made to himself more than a decade earlier, he set off on a quest to find and support bright minds working toward creating a better world. A few weeks later, he met Dr. Craig Venter, the scientist who first sequenced the human genome and created the world's first synthetic organism. Bryan became the first large investor in Venter's Human Longevity, Inc.
In the following months, Bryan met and invested in other visionary scientists and entrepreneurs working on some of humanity's greatest opportunities, including Scott Phoenix of Vicarious; Andreas Raptopoulos of Matternet; and Eric Anderson, Peter Diamandis and Chris Lewicki of Planetary Resources. As Bryan began working with these like-minded entrepreneurs, an investment thesis began to form. He decided to dedicate $100 million of his personal capital to support those pursuing quantum-leap breakthroughs for the benefit of humanity. Shortly after, OS Fund was born.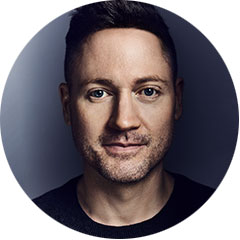 Bryan Johnson
FOUNDER, CEO
Bryan is the founder of OS Fund. He invests in and advises entrepreneurs who are developing quantum-leap discoveries that promise to rewrite` the operating systems of life. He currently serves on the boards of Human Longevity, Inc. and Planetary Resources.
Prior to founding OS Fund, Bryan founded Braintree, an online and mobile payments provider. He and his team worked tirelessly to build an exceptional company—one that they loved, and one that was worthy of frequent love letters from its customers. Under Bryan's leadership as CEO, Braintree acquired thousands of the most discerning and disruptive companies in the world as customers (including Uber, Airbnb, OpenTable, GitHub and HotelTonight) and created the critical infrastructure that powered the industry-wide shift to mobile commerce. Bryan profitably bootstrapped the company for its first five years of operations and Inc. magazine named Braintree one of the fastest growing companies in America two years in a row. The company raised two rounds of venture capital from top-tier firms and was acquired by eBay in 2013 for $800 million in cash.
Bryan is also an avid adventurer. He has climbed some of the highest peaks in the world, raced in the African desert, explored an active volcano and built a snow cave in the Arctic. He is a pilot, the father of three and a children's book author. To learn more about Bryan, you can visit his personal site here: http://bryanjohnson.co.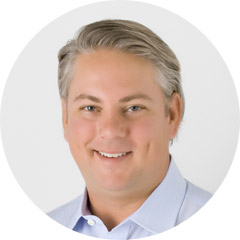 Jeff Klunzinger
CO-FOUNDER
Jeff is the Co-founder of OS Fund. He is focused on discovering and empowering entrepreneurs who are working on advancements that are fundamental to the future of humanity.
Jeff has nearly two decades of experience in the investment business. He was a founding member and CFO of West Family Investments. In his role there, he led a team of seasoned investment professionals through some of the most difficult times in financial market history with tremendous success. Jeff began his career at Ernst & Young where he advised several of the nation's leading families on complex estate and investment plans and strategies.
Jeff is a Certified Public Accountant. He earned his BA in Accounting from Michigan State University. In his off time, Jeff is passionate about tennis, golf, SCUBA and travel. He lives in Chicago with his family.