The OSF Playbook: A Journey to Investing in Future Sci-Tech
The OSF Playbook: A Journey to Investing in Future Sci-Tech
Making This Model Matter
Decision methods such as decision analysis provide an integrated framework for considering and connecting many pieces of a large complex decision. The process of building a tailored decision-analysis model gives insight into a new company and industry by guiding the diligence process and highlighting important factors for success. In so doing, it becomes possible to create domain-specific playbooks. The modeling process builds intuition about the fundamental components that affect returns for a science-based company and how these components interact with each other.
As shown by the comparison between Korver's software case results and the synthetic biology case, evaluating multiple companies is powerful and can illuminate significant differences across different domains.  Comparing relative results between two decision-analysis models can provide a more intuitive sense of the key factors dominating system behavior than interpreting an absolute number (e.g., ERM) in isolation.  
For our synthetic biology test company, we found that the primary risks and differentiation were likely to be in operational and technical execution (e.g., scaling up to commercial manufacturing) and market adoption, not technical feasibility itself. This surprised us initially, as it contrasts with many other types of early-stage science-based companies where other types of technical risk can be more significant.
The process of continually updating the model throughout the diligence process and repeatedly being confronted with explicit model needs and the estimated return was vital. The iterative process lends insight that can keep an investor from 'falling in love' with one attractive thread of the company without asking the right questions first. Modeling is a systematic process for investors to develop rational insight and gain confidence in their instincts, especially when making decisions about opportunities in science and technology domains beyond IT.
Exploring Future Directions
A useful validation for our method would be to apply it to historical example cases, companies that have a known track record and outcome. In addition, application of decision analysis to examples in additional domains (beyond synthetic biology and software) could point out further requirements, and validate and solidify the methodology for its application in various domains.
Other future efforts could include developing the decision-analysis model toward portfolio-level analysis by evaluating all companies across a portfolio and combining those models quantitatively.  Examples include: 1) How do the fortunes of a specific company affect the portfolio overall?; 2)  How resilient is the portfolio to various changes in the markets?; and 3) How to design portfolio distributions across different industries and markets?  
While the present work focused exclusively on return on investment, decision analysis is a more general tool that could also be used to explore the effects of decisions on multiple simultaneous goals, such as impact on industry and society. 
In addition to decision analysis, complementary tools could strengthen the approach. Using multiple lenses is often more robust for complex problems. Developing industry analogies could be one tool to assess potential of a new industry. For example, the evolution of the chemical industry is analogous to the possible development of the synthetic biology industry, so studying that history expands the range of scenarios considered when assessing market potential in synthetic biology. We recommend developing frameworks to help identify good industry analogies, to make sure that any comparison is truly useful.
All of these investigations may feed into the development of more robust, domain-specific playbooks to guide science-based investments.  
Letting a Thousand Playbooks Flourish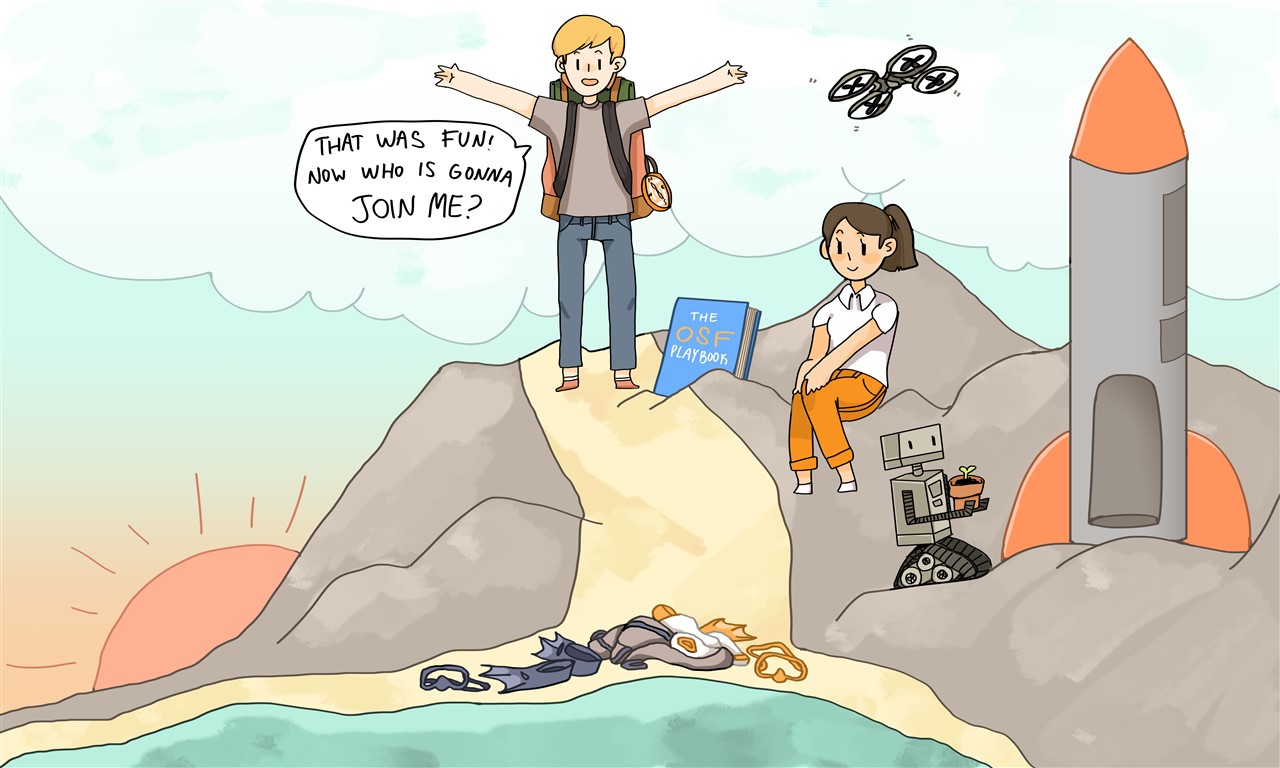 This modeling framework is a starting point for those not yet investing in emerging science domains and will contribute to creating an even more open and robust ecosystem for technological investments. Supporting the development of technology that will make quantum-leap discoveries is critical to humanity flourishing now and into the future.
We look forward to working with the investment community to create more robust playbooks that take us beyond software. Only by addressing our most audacious opportunities and vexing challenges can we positively impact billions of people for generations to come.
---