The OSF Playbook: A Journey to Investing in Future Sci-Tech
The OSF Playbook: A Journey to Investing in Future Sci-Tech
Mapping the Landscape of Risks and Rewards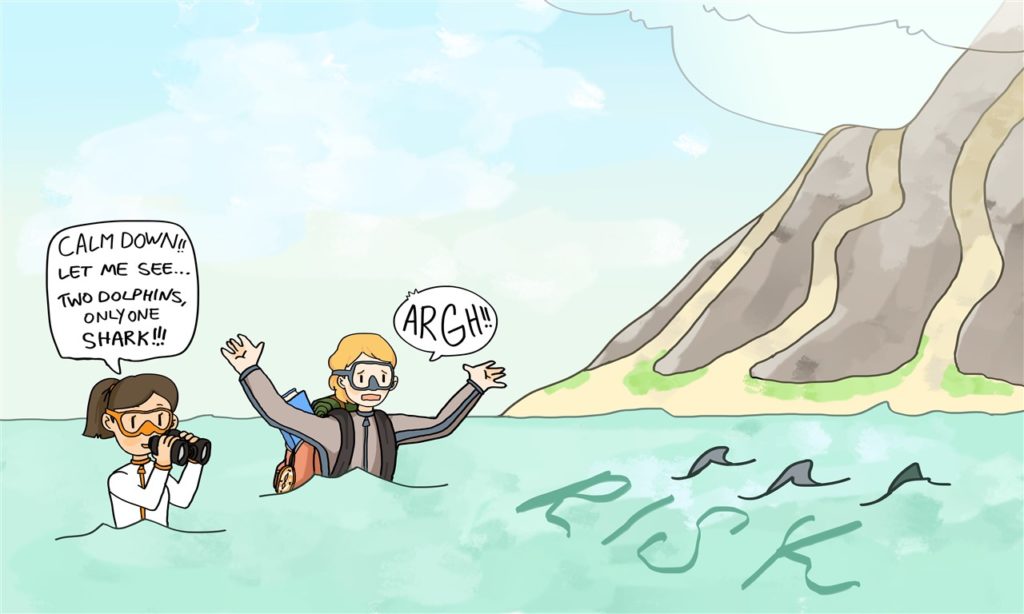 To start, we took Korver's decision analysis model and began iteratively tailoring it to capture factors, market dynamics, and exit scenarios appropriate for our case (Figure 1). Customization is essential for a decision model, to cater to each investment with domain- and company-specific factors and to reflect the risks and rewards of that particular situation.
To identify the risks and potential rewards of the investment, we conducted basic diligence on the synthetic biology company and industry. Figure 2 shows a map summarizing how these risk and reward factors interact.
Reward factors included market and financial factors, such as market size and share, the valuation model, prior shares, investments or debts, and the effects of future dilution on the current investment, among others. Risk factors included team risk, the ability to scale manufacturing, the effects of competition, and whether the company would be able to gain and hold a leading market position, among others. We also looked at the major milestones of company development (e.g., early phase, crossing the chasm, and mainstream adoption), and within each, how the company's business plan depends on company-specific factors, expressed in market, product, team, and financial categories.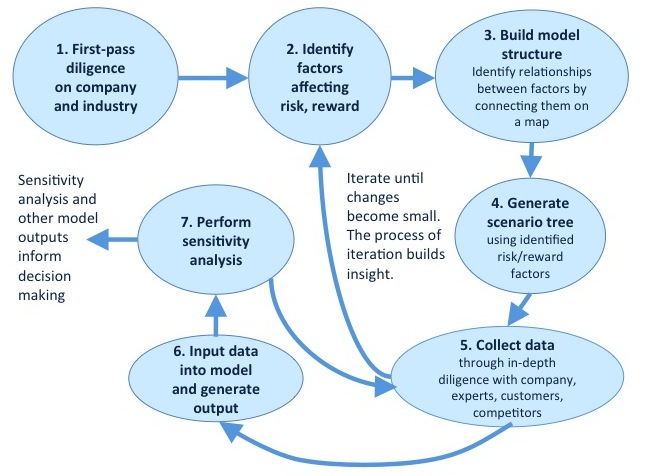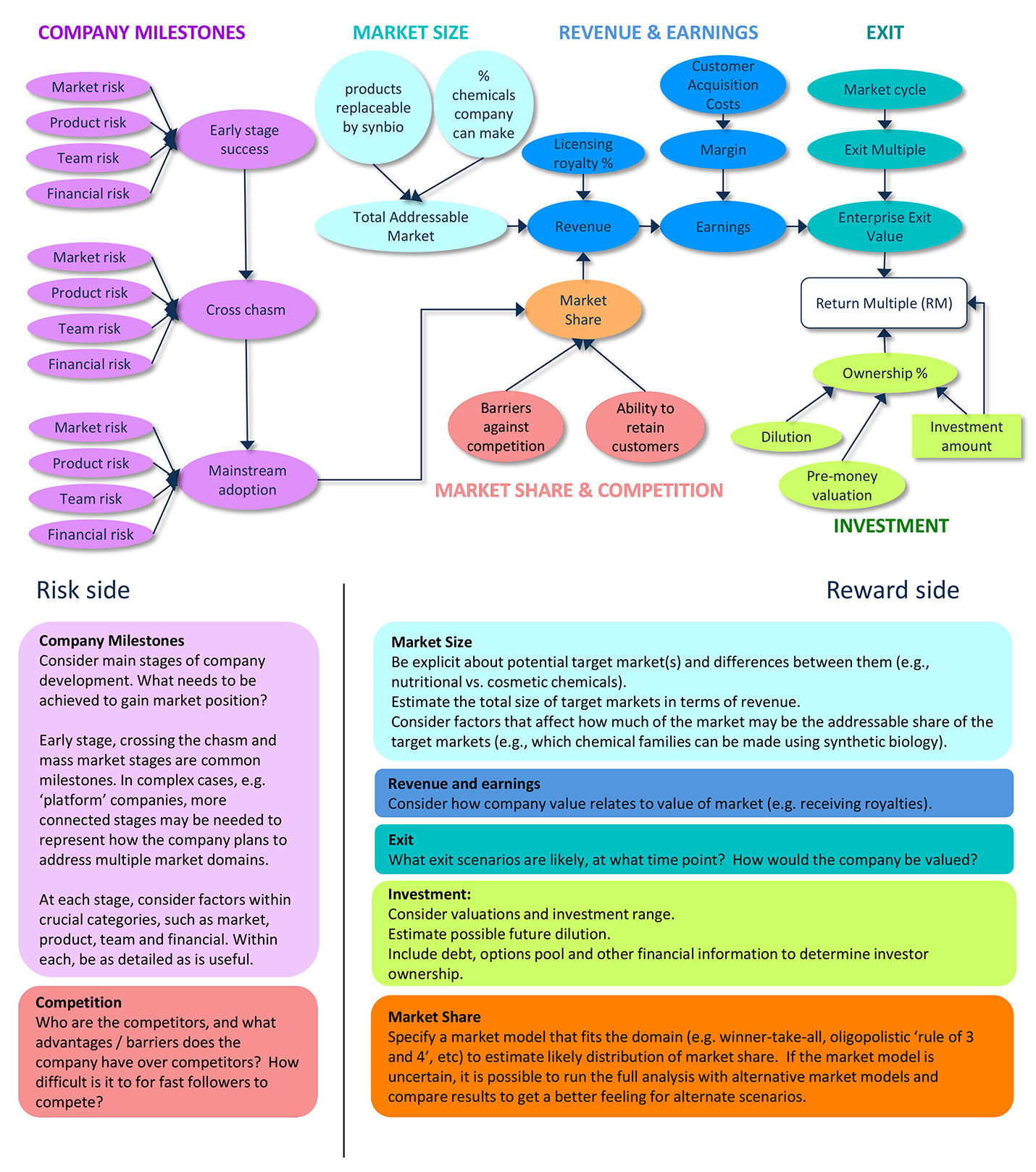 The decision-analysis model incorporates the risks and rewards from Figure 2 into a probability tree (shown in Figure 3) that connects these risk-reward factors with potential outcome scenarios and the overall return on investment.

---