Hampton Creek
Comments Off

on Hampton Creek
Hampton Creek aims to remove the barriers for everyone around the world to consume healthy, delicious, sustainable food.
Feeding the world is a vexing problem. Many countries struggle to feed their people, yet one third of Americans are obese, costing the U.S. economy nearly $1 trillion a year. We have a rapidly growing global population, yet our planet is running out of resources. We have less land than ever before, limited water and a fragile ecosystem. We need to find a way to produce healthy food at low cost, even in times of drought or extreme weather.
We need a solution that cuts to the core of the problem.
Hampton Creek is doing just that and rewriting the OS of food. Josh Tetrick, founder and CEO of Hampton Creek, the maker of Just Mayo, Just Cookies and Just Cookie Dough (and many more products to come), is challenging the world's assumptions about where our food comes from, how it's made and what healthy food tastes like. His approach is environmentally conscious and foodie friendly.
[blockquote quote="We live in a time where the unhealthy choice is dirt cheap and convenient. And the healthy choice is pricey and inconvenient. Our goal has always been to build a company that brings healthier and affordable food to everyone, everywhere." source="Josh Tetrick – Hampton Creek CEO and Founder" reverse="false"]
Hampton Creek's team of chefs, led by Ben Roche from Chicago's Moto Eatery and Chris Jones from Top Chef, are working alongside data scientists and biologists to come up with novel new ways to replicate the flavor and nuanced texture of foods including whipped chicken eggs using plants such as the Canadian Yellow Pea.
People have been experimenting with food for thousands of years – in the early days, combining random ingredients to see what worked. Over the last 100 years, how we make food has changed dramatically, as society has scaled up food production for a growing population. This industrialization has sometimes occurred at the expense of our health, choosing substitutes (for example, hydrogenated oils for butter or corn syrup for sugar) that keep food on the shelves longer and keep costs down for consumers.
Hampton Creek's approach to food science is revolutionary. How the company is doing this is revolutionary. Its interdisciplinary team of biologists, food scientists, chefs and data scientists are using new tools such as software, structural biology and big data to learn and record everything possible about the makeup of food, all the way down to its molecular structure. They are uncovering the secrets of biology and re-purposing them for the benefit of humanity by breaking down plants to a fundamental component—proteins—and employing them in novel ways. It's natural food science with an Iron Chef twist.
As part of this effort, Hampton Creek is working to build the world's largest database of plant proteins. They aim to look at the entire world of plants: 400,000 species or so. The database will catalog hundreds of thousands of proteins as well as information about how each of them tastes and behaves under a range of conditions including heat and pressure, and in different combinations. It has already indexed more than 4,000 plant proteins from 41 countries around the world.
The goal is to create predictive models that will identify new tools for their chefs to use in creating tasty, affordable and healthy food. These models are much like those being used in the medical and health industries to find new ways to treat disease and extend life.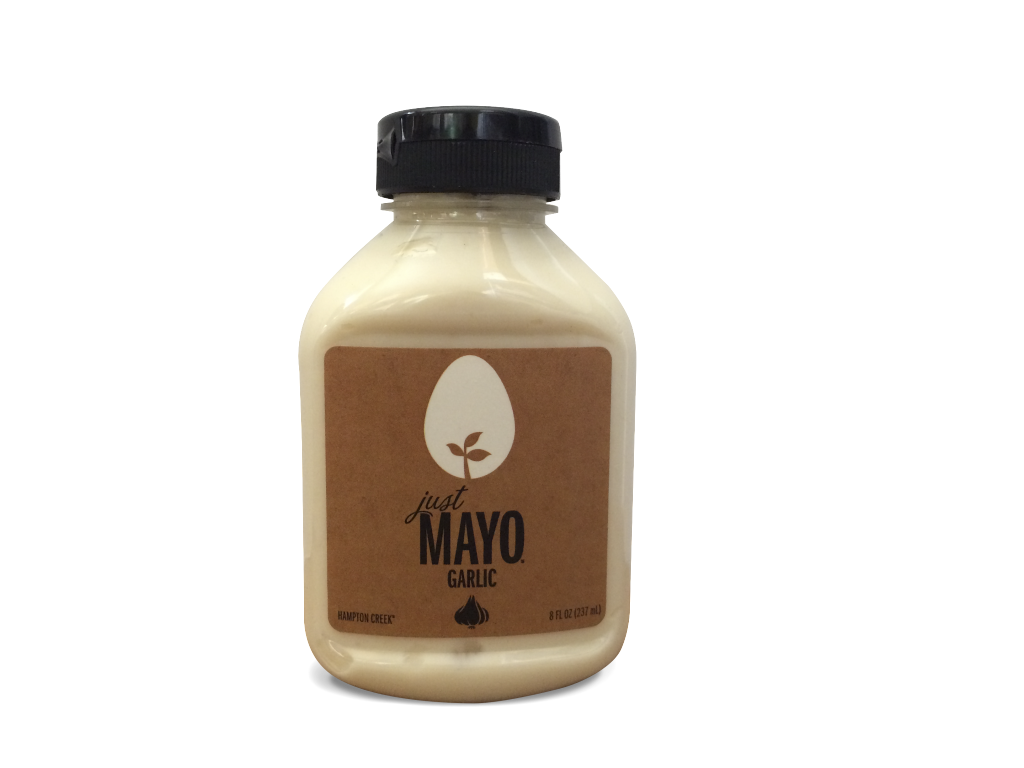 Beginning with the humble chicken egg—of which we produce 1.8 trillion globally per year—Hampton Creek is tackling some of the most difficult problems we are facing related to our global tastes and demands and their impact on sustainability and global food supply. Our appetite for meat and animal-derived products such as eggs places enormous strains on our environment. Providing land, feed and care to chickens and cows, for example, increases carbon emissions and consumes massive amounts of land, forests and water. Hampton Creek aims to replace the need for such foods in our diets by creating viable alternatives through non-genetic engineering techniques that are not only affordable but also taste great.
The company's first products are on grocery store shelves across the country, including those at Costco, Dollar Tree and Walmart. They are affordable (half of the people who buy Just Mayo make less than $30,000 a year), healthier (free of cholesterol and partially-hydrogenated oil) and safe (free of antibiotics). And because they do not contain eggs, there is no risk of salmonella, even if you eat the cookie dough raw.
Hampton Creek is reinventing how food is sourced and made, as well as who has access to it. Its CEO, Josh Tetrick, is aiming for nothing less than a complete rewrite of the global food industry—the OS of food.